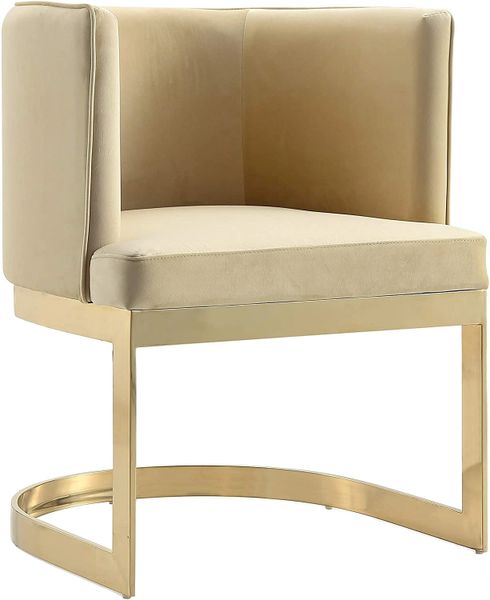 Dining Chair MDC0264
Beautiful in contract, 
You'll love the striking contrast of the pristine Velvet and polished gold legs. The gold base adds a pop of color to create a powerfully elegant look.  Modern, w
e utilize the same time-honored craftsmanship that makes furniture beloved and popular. We enhance our pieces with modern engineering principles and top of the line high quality materials for a chair designed to last long, be comfortable and look incredible.
* Free shipping within the continental United States *

Additional Information
Item Size  24 x 24.4 x 29.9 inches   
Fabric Material Velvet, Colors, Champagne Beige, Royal Blue
Frame Material Metal