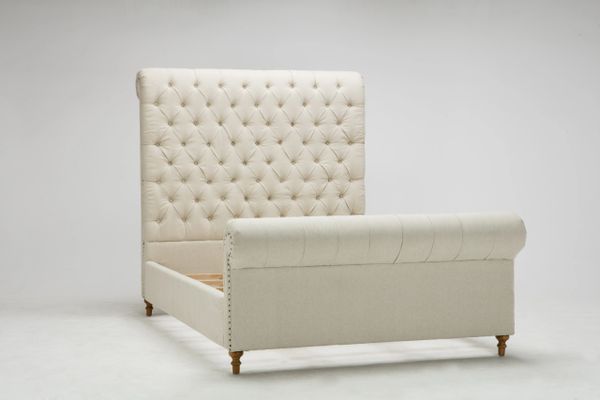 Queen Bed - CBE3008B
The ultimate retreat. Get the best night's sleep with this plush bed frame. Fully cushioned and upholstered, its classic allover button tufting looks luxuriously inviting. Clean lines and neutral colors keep it elegant. The ultra-high headboard and rolled edges create a dramatic profile, turning your bed into a soft sanctuary you can't wait to sink into.
Features:

• Fully padded frame softens every edge and surface for total comfort
• Luxe button-tufted upholstery blends ultimate style with durable softness
• Sturdy solid wood frame with slats included
• Available in Charcoal or Cream
• Queen size.

* Free shipping within the continental United States *
Additional Information
Item Size 100 x 64.6 x 67.3
Fabric Material Woven Blend
Color Cream, Charcoal