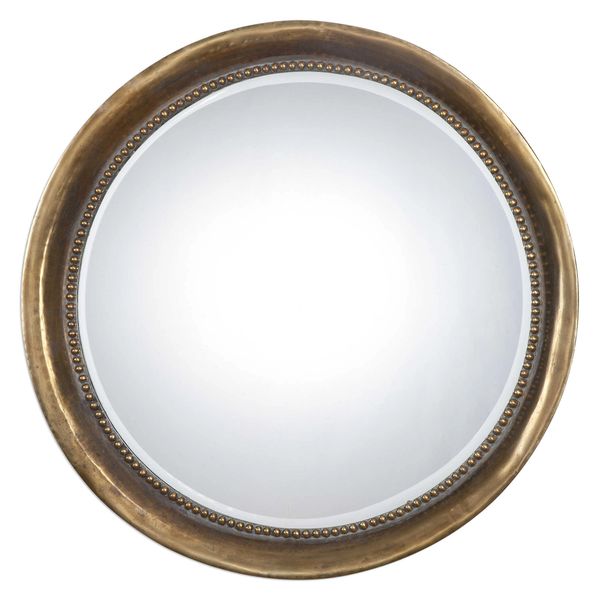 18.R12943WM
A classic round iron frame made to stand out from the normal by using a heavily tarnished, metallic gold finish with a gray glaze and accented by a delicate beading detail around the inner edge. Mirror has a generous 1 1/4" bevel.
Dimensions: 45 W X 45 H X 3 D (in)
Weight (lbs): 44

Free shipping within the continental United States.
Eligible UPS orders should arrive within 3-5 days. Other carriers may vary.