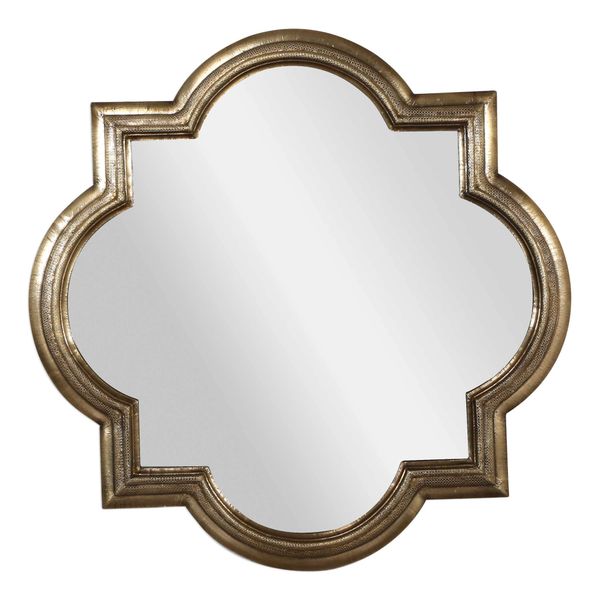 18.R07079WM
This Barbed quatrefoil design features solid wood construction cladded in an decoratively embossed, heavily antiqued brass sheeting. The hand applied craftsmanship of the brass sheeting creates uniqueness in each piece.
Dimensions: 36 W X 36 H X 2 D (in)
Weight (lbs): 34

Free shipping within the continental United States.
Eligible UPS orders should arrive within 3-5 days. Other carriers may vary.