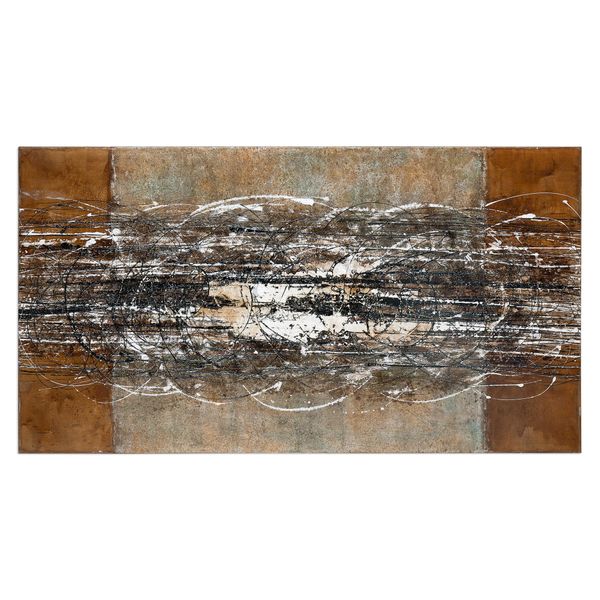 18.34307WA
An abstract work of art, hand painted on canvas, features a menagerie of earth tone colors. Canvas print comes stretched and ready to hang. Due to the handcrafted nature of this artwork, each piece may have subtle differences.
Dimensions: 70 W X 38 H X 2 D (in)
Weight (lbs): 30
Free Shipping within the Continental United States.
Eligible UPS orders should arrive within 3-5 days. Other carriers may vary.