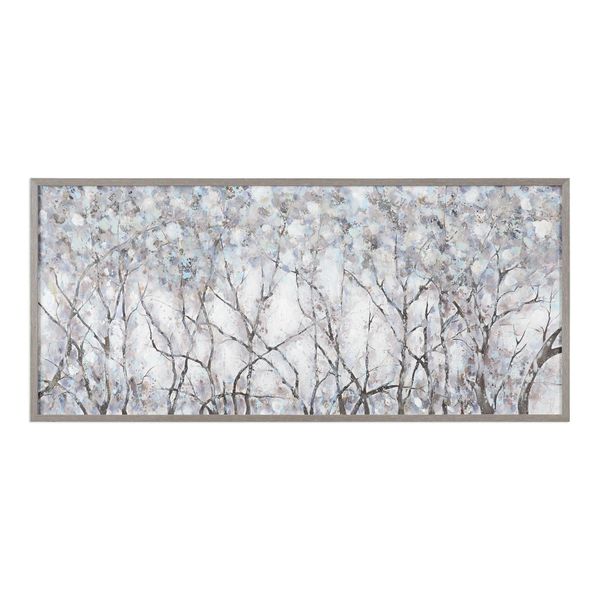 18.31410WA
Hand painted on canvas, this artwork is stretched and attached to wooden stretchers then accented with a silver leaf gallery frame. Muted shades of blue, white and brown are used in the color palette. Due to the handcrafted nature of this artwork, each piece may have subtle differences.
Dimensions: 72 W X 31 H X 1 D (in)
Weight (lbs): 29
Free Shipping within the Continental United States.

Eligible UPS orders should arrive within 3-5 days. Other carriers may vary.