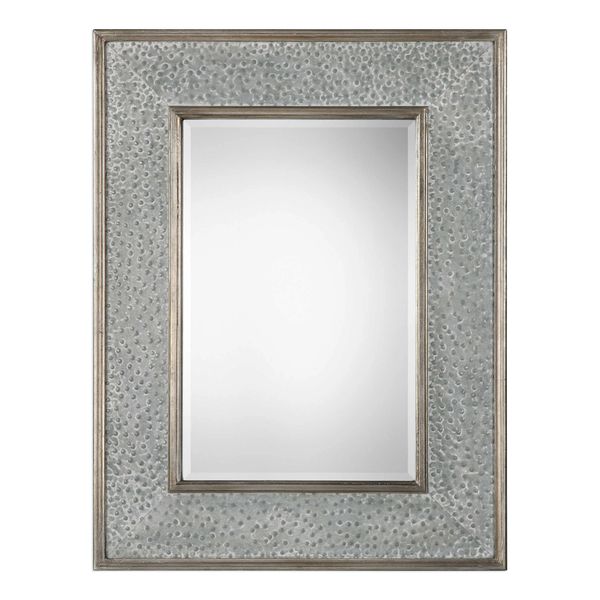 18.09286UM
Heavily textured iron, finished with a taupe gray wash, accented with lightly antiqued silver leaf inner and outer frames. Mirror features a generous 1 1/4" bevel. May be hung horizontal or vertical.
Dimensions: 40 W X 52 H X 2 D (in)
Weight (lbs): 60
Free shipping within the continental United States.
Eligible UPS orders should arrive within 3-5 days. Other carriers may vary.