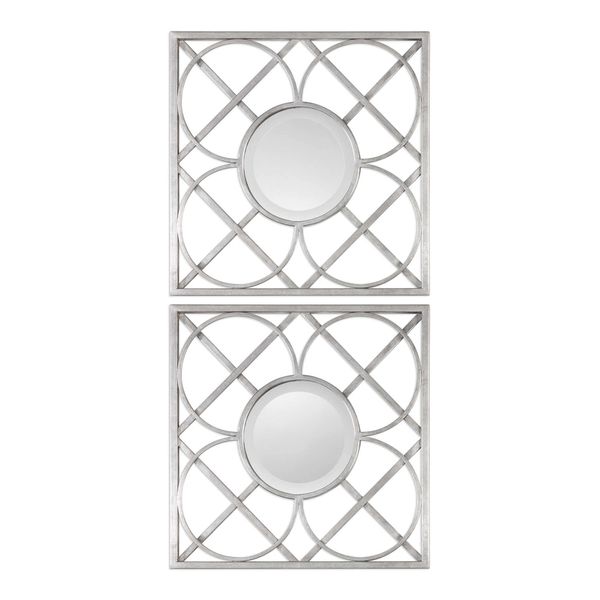 18.09177WM
Frames are made of hand forged iron with a hand applied, lightly antiqued, silver leaf finish. Mirrors are beveled. Get a glimpse of spring as you look closely you will see a flower blooming against the lattice background.
Dimensions: 20 W X 20 H X 1 D (in)
Weight (lbs): 24
Free shipping within the continental United States.
Eligible UPS orders should arrive within 3-5 days. Other carriers may vary.