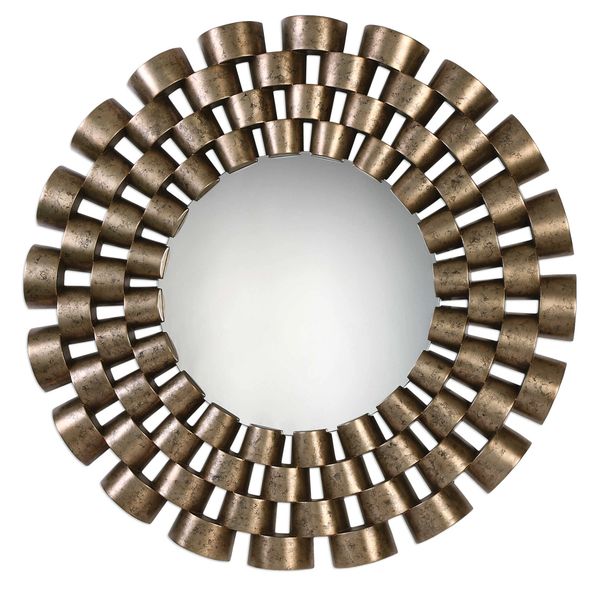 18.09136WM
This mirror will be the focal point for any room in your home or office. Made of staggered rows of enclosed tubing, with each row graduating in size. The 3-dimensional, open design has a lightly distressed silver leaf finish with black undertones.
Dimensions: 47 W X 47 H X 2 D (in)
Weight (lbs): 33

Free shipping within the continental United States.
Eligible UPS orders should arrive within 3-5 days. Other carriers may vary.