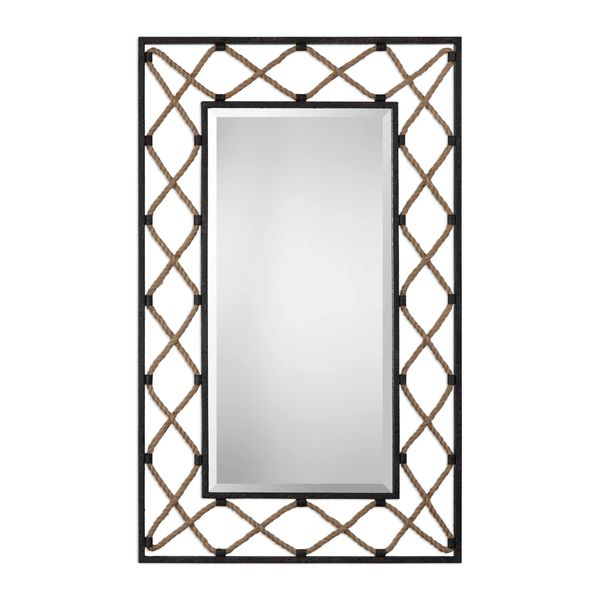 18.09112WM
Inner and outer frames are made of hand forged metal with rings that feature nautical rope threaded thru in a crisscross design. Frames have an aged black finish and mirror is beveled. May be hung horizontal or vertical.
Dimensions: 32 W X 52 H X 1 D (in)
Weight (lbs): 31

Free shipping within the continental United States.
Eligible UPS orders should arrive within 3-5 days. Other carriers may vary.