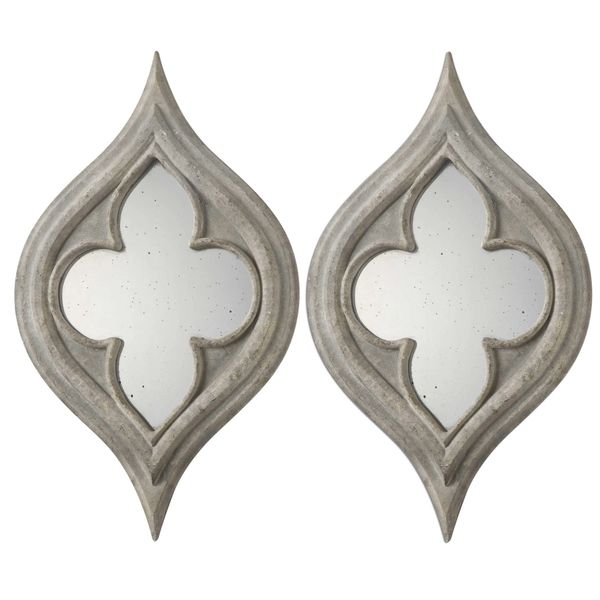 18.09097WM
Retiring Soon!
Provides an elegant charm and finishing touch to any room. Frames have a distressed, stone white finish with aged gray undertones and heavily antiqued Quatrefoil mirrors. May be hung horizontal or vertical. Two sets of two are shown.
Dimensions: 14 W X 24 H X 1 D (in)
Weight (lbs): 21

Free shipping within the continental United States.
Eligible UPS orders should arrive within 3-5 days. Other carriers may vary.