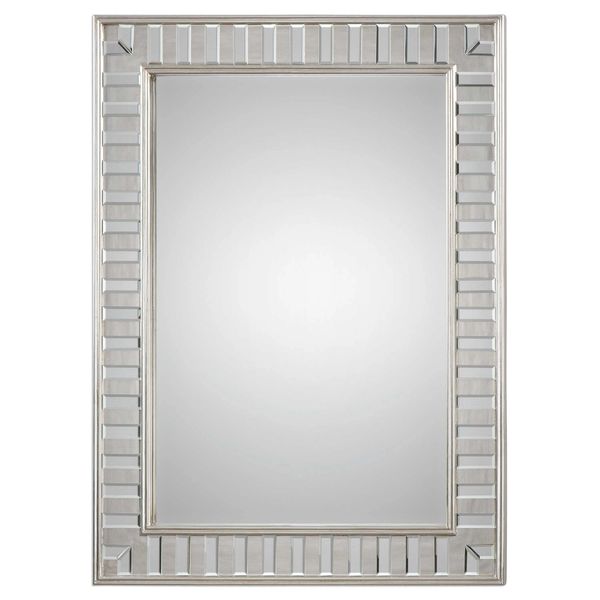 18.09046WM
Sleek and elegant finishing touch for any room. The solid pine frame features a lightly antiqued silver leaf finish decorated with small beveled mirrors.
Dimensions: 36 W X 48 H X 2 D (in)
Weight (lbs): 47

Free shipping within the continental United States.
Eligible UPS orders should arrive within 3-5 days. Other carriers may vary.