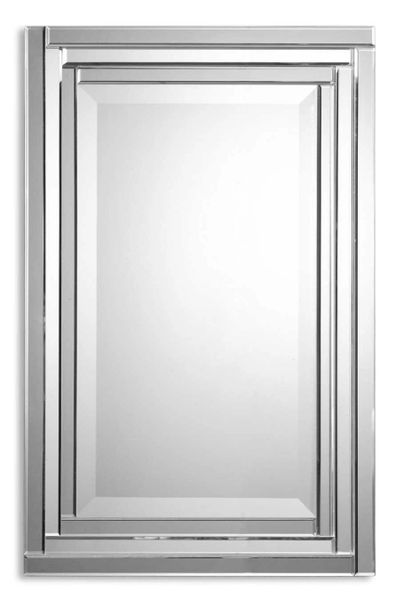 18.08027 B.WM
This frameless mirror is constructed of stepped, bevel mirrors with polished edges for a smooth, clean finish. Center mirror has a generous 1 1/4" bevel. May be hung either horizontal or vertical.
Dimensions: 22 W X 34 H X 2 D (in)
Weight (lbs): 36

Free shipping within the continental United States.
Eligible UPS orders should arrive within 3-5 days. Other carriers may vary.