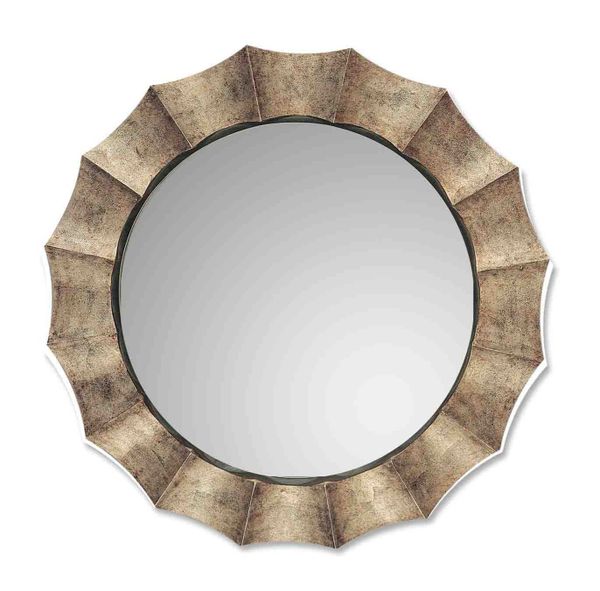 18.06048- P.WM
Unique frame features an antique silver leaf finish with warm highlights which resembles a burnished champagne finish. The inner liner is satin black.
Dimensions: 41 W X 41 H X 2 D (in)
Weight (lbs): 26

Free shipping within the continental United States.
Eligible UPS orders should arrive within 3-5 days. Other carriers may vary.